About a month ago, author A.R. Silverberry dropped by my website for a visit. All was going fine as we strolled from one page to the next, until we reached my blog page... What follows is a transcript of our conversation when we got there:
A.R.: Dang, this page is pretty dusty. Don't you ever clean in here?
Me *sheepishly*: Sorry, A.R., I haven't been blogging much lately so I often skip this page when I vacuum.
A.R.: Hire a cleaning lady or get a Roomba.
Me: Ha! I'm an author. I can't afford either of those.
A.R.: Good point. Listen, I'll be doing a blog tour soon to reveal the new cover of Wyndano's Cloak. If I clean up in here, can I use the page?
Me: I won't have to help you or nothing?
A.R. Nope, I'll do everything, even that bathroom.
Me: You've got a deal!
So, Ladies and Gentlemen, without further ado, I present A.R. Silverberry and Wyndano's Cloak with a hot new cover!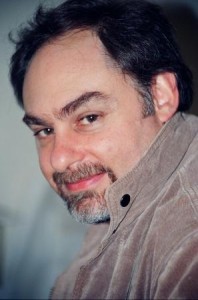 Wyndano's Cloak Synopsis
Jen has settled into a peaceful life when a terrifying event awakens old fears—of being homeless and alone, of a danger horrible enough to destroy her family and shatter her world forever.
She is certain that Naryfel, a shadowy figure from her past, has returned and is concentrating the full force of her hate on Jen's family. But how will she strike? A knife in the dark? An attack from her legions? Or with the dark arts and twisted creatures she commands with sinister cunning.
Wyndano's Cloak may be Jen's only hope. If she's got what it takes to use it . . .
Excerpt
Alert, Jen backed away from the tree and studied it at a crouch. The air was still. The grass motionless. But the leaves stirred and fluttered. Words floated down. At first they were indistinct, as if someone called through a distant snowstorm. One word emerged clearly, and an icy finger traced down her spine.
She heard her name.
She backed away until she squatted on some rocks that extended into the pool. Every muscle—sun-hammered and wind-hardened like metal in a forge—was poised to spring. Phrases whispered down. The only sense she could make was that something was coming. Something dangerous.
She thought of her family. Fear tightened around her heart. She was a hair's-breadth away from running to them. Her feet stayed rooted to the spot. Maybe she'd hear more.
    A small splash made her look at the pond. Two more followed, as if someone had thrown pebbles. Nothing had fallen into the water. But ripples spread out and ran into each other. More splashes erupted like tiny volcanoes, until the whole pool was agitated with colliding rings. A circle of calm emerged below Jen's feet, pushing the waves back. Pale and ghostly, a face rose from the muddy bottom of the pool until it floated just below the surface.
Purchase limited edition hardback from A. R. Silverberry
About the Author
A. R. Silverberry has won a dozen awards, including Gold Medal Winner in the 2011 Benjamin Franklin Awards for Juvenile/Young Adult Fiction; Gold Medal Winner in the 2010 Readers Favorite Awards for Preteen Fiction; and Silver Medal Winner 2011 in the Bill Fisher Award for Best First Book, Children's/Young Adult. He lives in California, where the majestic coastline, trees, and mountains inspire his writing. Wyndano's Cloak is his first novel. Follow him at the links below!
DISCOVER THE MAGIC OF WYNDANO'S CLOAK!